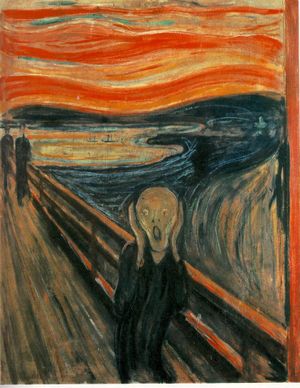 Though considered one of the most famous paintings in the world, "The Scream" by Edvard Munch is actually a series of paintings. The Norwegian artist made numerous versions of his famous work (including a lithograph for reproduction), though the work on cardboard shown above is probably the most famous. That version is in the National Gallery in Washington, D.C. Another (shown below) resides at the Munch Museum in Oslo, Norway. Both have been stolen.
The National Gallery's painting was stolen in 1994. It had been moved into the main lobby of the museum to commemorate the opening of the Winter Olympics in Lillehammer, Norway. With the entire world watching, the painting was stolen and offered back to the Norwegian government for a million dollars.
The Munch Museum's painting was stolen a decade later, in 2004, along with "The Madonna," another of Munch's masterpieces. Armed thieves stormed the museum and made off with both works. This time, no ransom was offered, and it was feared that both works would never be seen again.
Both works were recovered. The National Gallery's painting was found unharmed a few months after it was stolen, and the Munch Museum's paintings were recovered in 2006. Tragically, both paintings stolen from the Munch Museum were extensively damaged, and have not been restored to perfection.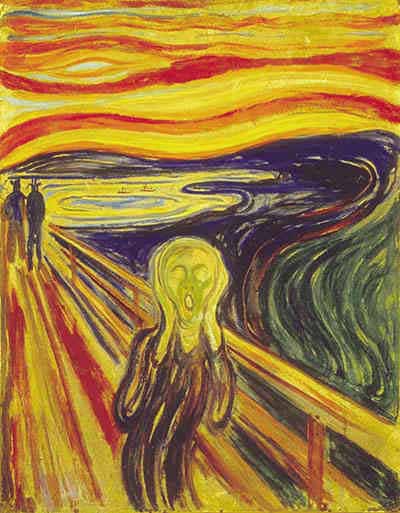 Leave a Reply
You must be logged in to post a comment.