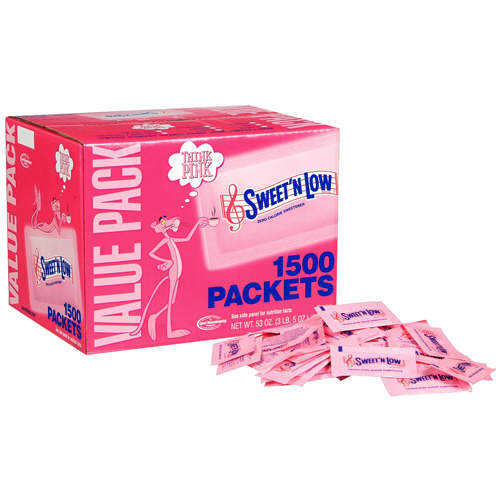 Sugar is an informal term for a class of crystalline substances made up of mainly sucrose, lactose and fructose, which has a characteristically sweet flavor and is primarily derived from sugar cane and sugar beet. Despite sugar's enduring popularity, excessive consumption of the sweetener is linked to type 2 diabetes, obesity and tooth decay. Beginning in the 1950s with Sweet'n Low, food companies began manufacturing artificial sugar substitutes in an effort to appeal to weight conscious consumers (notably, women).
Benjamin Eisenstadt and his son Marvin Eisenstadt invented the first artificial sweetener, Sweet'n Low, in 1957. Sweet'n Low has no calories and is made out of granulated saccharin, dextrose and cream of tartar. Saccharin was first discovered in late 1800, and is between 300 and 500 times sweeter than sugar. Dextrose, which is an ingredient in all artificial sweeteners in powdered form, is a natural carbohydrate derived from corn that is used to dilute the potent saccharine to make it palatable for human tastes.
The name "Sweet'n Low" comes from an 1863 song by Sir. Joseph Barnby, which took both its title and lyrics from an Alfred Lord Tennyson poem titled, "The Princess: Sweet and Low." While the actual U.S. patent number of the artificial sweetener is 3,625,711, their trademark of the name "Sweet'n Low and musical staff was fortuitously registered as U.S. Patent 1,000,000.
Finicky consumers now have the option of choosing amongst countless artificial sweeteners, and each new artificial sweetener that debuts promises to taste "even more" like real sugar. However, Sweet'n Low will always carry the distinction of introducing the world to artificial sweeteners.



Leave a Reply
You must be logged in to post a comment.