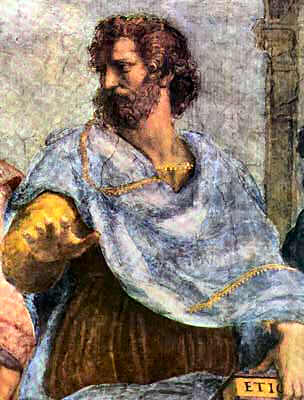 "The female is, as it were, a mutilated male."
– Aristotle, Generation of Animals.
The etiology of the Western philosophical tradition can be traced back to the Holy Trinity of Greek philosophers-Socrates, Plato and Aristotle- who loom so large in our cultural memory that they are only referred to on a first-name basis. Aristotle's writings have been especially significant to the development of Western philosophy, especially with respect to his influence on Arabian, Christian and Jewish thought since the Middle Ages. While Aristotle's contribution to ethics and political theory are inarguably impressive, his views on women have had a more troubling impact, and many feminists credit his writings with influencing the patriarchal and sexist ideologies of his successors.
Aristotle believed that the virtue of a thing lies in the realization of its essential nature. With this framework in mind, he set out to determine the "nature" of the fairer sex, starting from a "biological" perspective. He (rather self-servingly) thought that women were merely passive vessels in the reproductive process, with the active and dynamic masculine element (semen) bringing life to the inert and passive female form. Thus, he viewed women's inability to produce semen as a sort of deficiency and likened women to "infertile men". He believed that a male was a male by virtue of this ability, while women were defined by relative "inability". He also declared that women are inherently less intelligent and more compassionate, emotional and jealous than men. Moreover, because of the alleged superior intelligence of males, Aristotle believed that women should inhabit a subordinate role within the home, a position that he likens to that of a "tame animal."
To his credit, Aristotle also believed that the well being of society depended equally on the happiness of both sexes, and was allegedly happily married during his lifetime. Lucky lady….



Leave a Reply
You must be logged in to post a comment.