James Abbott McNeill Whistler's 1871 portrait of his mother is—actually, we should stop right there. Whistler would never have accepted the description "portrait of his mother." True, he did tack on the subtitle "The Artist's Mother," but the painting's primary title is "Arrangement in Grey and Black."
Whistler was among those early modernists — a group that also included writers like Charles Baudelaire and James Joyce — who were obsessed with the formal possibilities of music. They saw work being created by innovative new composers (Wagner above all) and felt constrained by the need to actually represent something: be it a story, a landscape, or a portrait of a family member. Many of them responded the same way Whistler did: by creating allegedly representational works that were actually formal experiments. A great way to see this in Whistler's work is by flipping his paintings upside-down.
Whistler's "Arrangement in Grey and Black" is a precise formal structure: a sharp diagonal created by the sitter's profile separates the gray and black sections, with a frame created by the dark curtain in front of the sitter and the light floor below.
Let's flip a few other Whistler's upside down and see what we can find!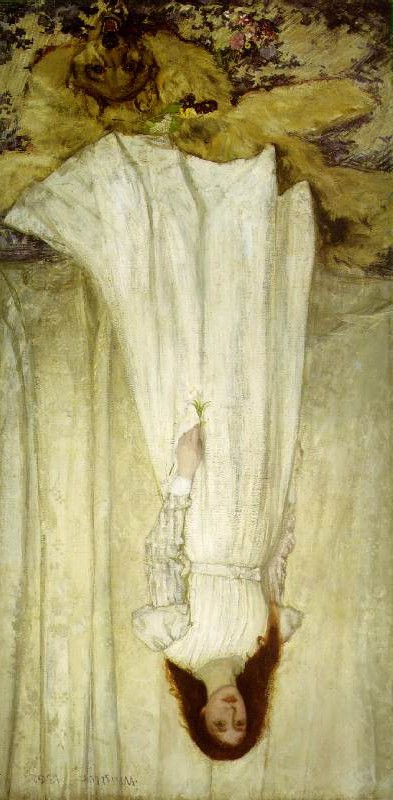 Symphony in White, No. 1: The White Girl (1862)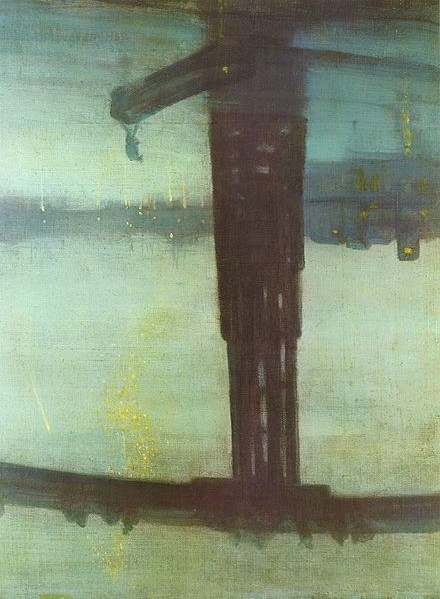 Nocturne in Blue and Gold: Old Battersea Bridge (c. 1872-5)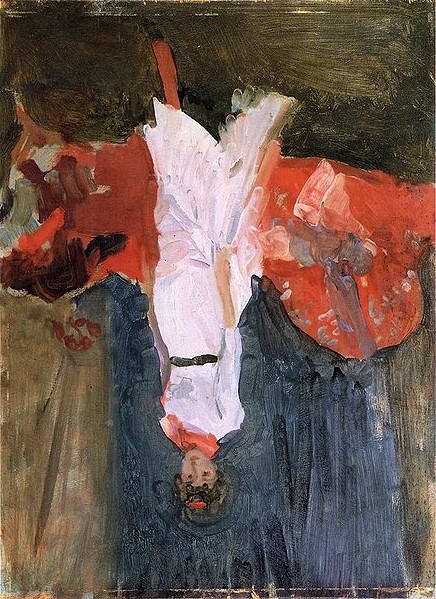 Arrangement in Pink, Red and Purple (1883-4)



Leave a Reply
You must be logged in to post a comment.