Walt Disney is one of the best-known figures in American popular culture. But of course, he didn't do his work alone. He had a remarkable group of collaborators, particularly "The Nine Old Men." (The nickname is a reference to FDR's disparaging remarks about the Supreme Court justices of his time.) These were the main animators at Walt Disney Productions, who worked on every major Disney feature for forty years, from "Snow White and The Seven Dwarfs" in 1937 to "The Rescuers" in 1977. Meet them below (images courtesy of the Disney Legends site):
Les Clark (1907-1979)
Clark was with Disney from the beginning, and specialized in Mickey Mouse.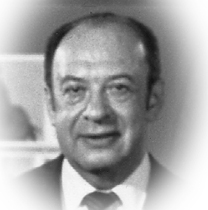 Marc Davis (1913-2000)
Animator of Thumper, Cinderella, Alice and Cruela De Vil.
Ollie Johnston (1912-2008)
Beginning with Pinocchio, Johnston directed as well as animated.
Milt Kahl (1909-1987)
The greatest draughtsman among the Nine Old Men.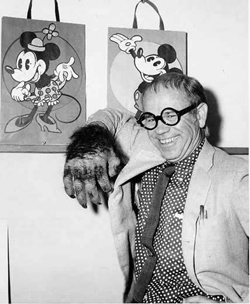 Ward Kimball (1914-2002)
An animator who specialized in more fantastical characters, including Jiminy Cricket and The Cheshire Cat.
Eric Larson (1905-1988)
Disney's great recruiter, always on the lookout for new talent.
John Lounsbery (1911-1976)
Like Johnston, Lounsbery was also a director: of "Winnie The Pooh and Tigger Too!" and "The Rescuers."
Wolfgang Reitherman (1909-1985)
Disney's chief animation director, and the creator of the dinosaur fight that played along Stravinsky's "Rite of Spring" in "Fantasia."
Frank Thomas (1912-2004)
Like all of The Nine Old Men, Thomas created a number of iconic film moments—including the spaghetti dinner in "Lady and the Tramp."



Leave a Reply
You must be logged in to post a comment.